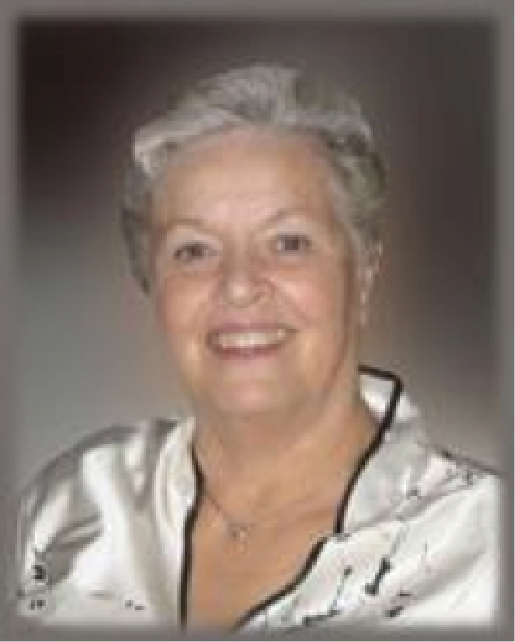 THOMPSON - Sharon Elizabeth      May 7, 1942 - August 9, 2014 
Sharon Thompson beloved wife of Mr. Jack Thompson of Calgary passed away at Windermere, BC on Saturday, August 9, 2014 at the age of 72.   She was the loving mother of Lauri (Trevor) Walters of Calgary; Steve (Tania) Thompson of Vancouver and J. David Thompson of Nanaimo, BC.  She will also be dearly missed by her three grandchildren, Oliver Thompson, Gabrielle Thompson and Taylor Walters. She is also survived by her brother-in-law Duane Thompson, sister-in-law Marg Thompson and their children and grandchildren; numerous Thompson family cousins and by Aunt Vera and Uncle Bert Wallace. Sharon was predeceased by her father A.W. (Bert) Taylor and mother Elizabeth (Zib) Taylor. 
Sharon was born in Calgary and attended Rideau Park, Earl Grey, Central High School and Mount Royal College. She worked at:
Fenerty and Co., Lougheed, Ballem and McDill and later for Jack's business, Kramer Mazda. She also assisted Jack with the show office of the Calgary International Auto and Truck Show until Jack's retirement in 2008. An active member of the Calgary Jaycettes, Sharon served as president from 1969-1970; and was a member of the Rotary Club of Calgary South Partners. She was an accomplished equestrian and was a Calgary Stampede Princess in 1961.   Sharon was passionate about being a wife, mother and most of all, Nana. She enjoyed helping Jack with all of his community service work through the Rotary Club of Calgary South, the Alberta Motor Association and the Canadian
She was also a member of the Chinook Winds Sweet Adelines since 1987, serving as president from 1992 to 1993.  She loved her time with the Chinook Winds chorus where she made life-long friends. As her children grew up she was their loudest cheerleader and never missed a game or recital. Most of all, her role as Nana was award-worthy. She doted on her grandchildren and unconditionally loved them with all her heart. She simply was Nana and she will be missed but remembered by all, always. Sharon loved to travel and enjoyed trips to many corners of the world but her favorite destination was their condo at Lake Windermere where she enjoyed looking out at the lake. Jack and Sharon celebrated their fiftieth wedding anniversary in February with their children and grandchildren in Cancun, Mexico. 
Memorial donations may be made in Sharon's name directly to the Heart and Stroke Foundation of Alberta (www.heartandstroke.ab.ca) or the Calgary Rotary Clubs Foundation (email:

[email protected]

or 403 244 9788).   A Celebration of Sharon's Life was held on Saturday, August 23, 2014 at 2:00 p.m. at Eden Brook Funeral Home 24223 Township Road 242 (17 Avenue SW and Lower Springbank Road), Calgary.  Arrangements entrusted to Mountain View Memorial Gardens, Crematorium and Funeral Home, 1605 100 Street SE, Calgary,  AB T1X 0L4 Tel 403 272 5555