No front page content has been created yet.
Mission, Vision, Rehearsal Info
Our Mission: We are a caring, community-minded group of women singers, focused on the musical art form of four part A Capella harmony with each individual dedicated to chorus unity through education, competition and performance.
Our Vision:  Chinook Winds Show Chorus is a vivacious and dynamic team!  We celebrate our ongoing musical success achieved through the outstanding commitment of our brilliant members.
Our Core Values: Musicality/Harmony/Education/Commitment
We are back to rehearsing in Person. As of March 1, 2022 Scarboro Church continues to require masking in the building, especially while singing.
Come and join us at our Guest night and see us practice!  Do you love to sing?  We love to sing a capella harmony and barbershop, come join us (Chinook Winds Show Chorus) at this location:  
134 Scarboro Avenue SW
Calgary, Alberta T3C 2H1
https://goo.gl/maps/67L64akpPTM2
Telephone: (403) 993-1124
E-mail: [email protected]
 

 

 

"I don't sing because I'm happy; I'm happy because I sing." – William James

 "I love to sing in a chorus that provides women with an opportunity to grow personally and share together."

"Singing harmony together is wonderful!"

 

When I joined recently:


The music pulled me in, I loved the journey, I stayed for the friendships! Music fulfills me.  Thank YOU!! CWSC

2022 ACE recipient https://youtu.be/q0UX3BkCXbk

I came to the chorus many years ago to learn how to sing four-part harmony,
and I have received so much more -- education, performing, and wonderful
friendships.  Chinook Winds Show Chorus brings me joy and is a major part of
my life.

Chinook Winds Show Chorus allows me to sing on stage with friends while wearing costumes, sequins and false eyelashes!

 

 

 
 

 

 
---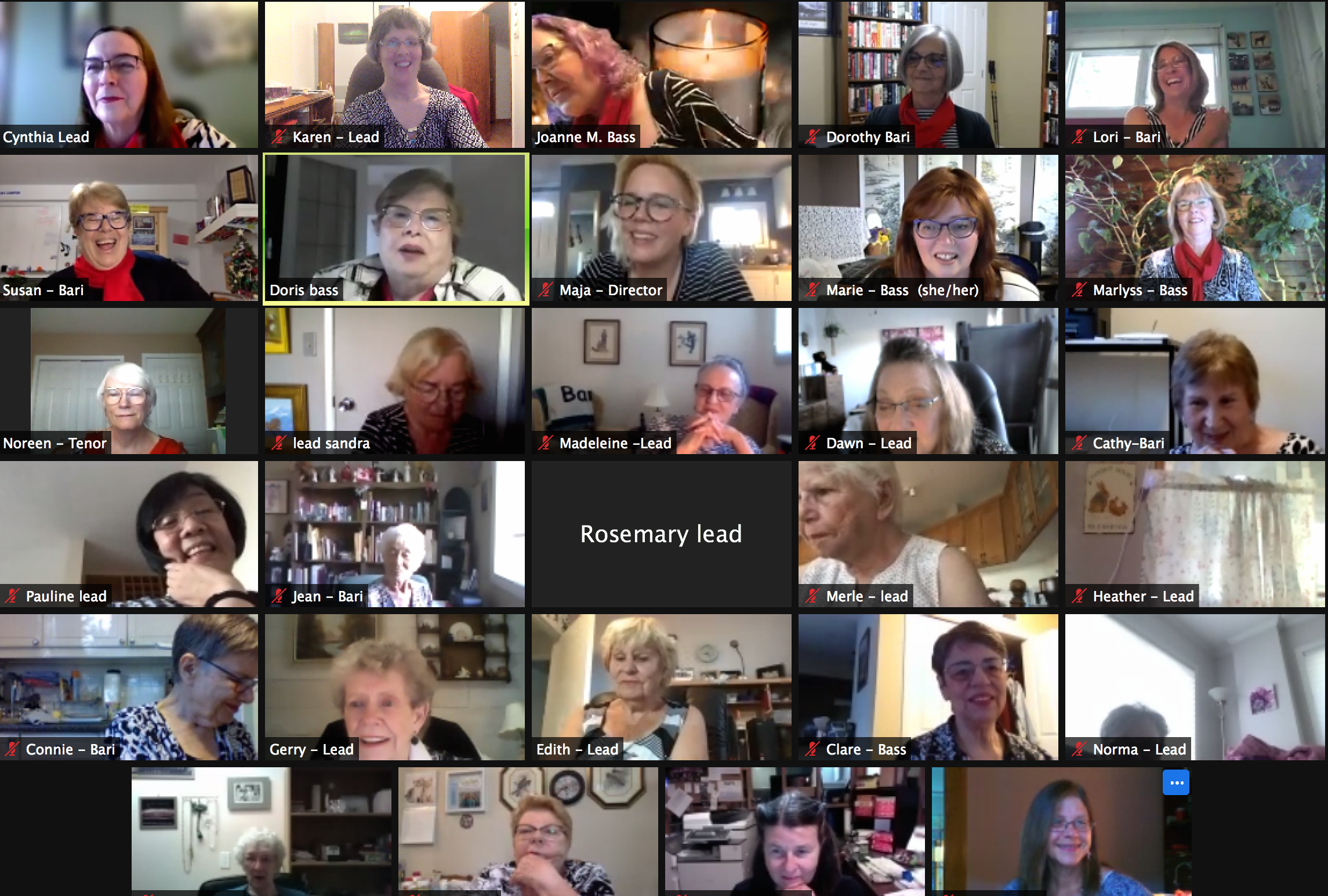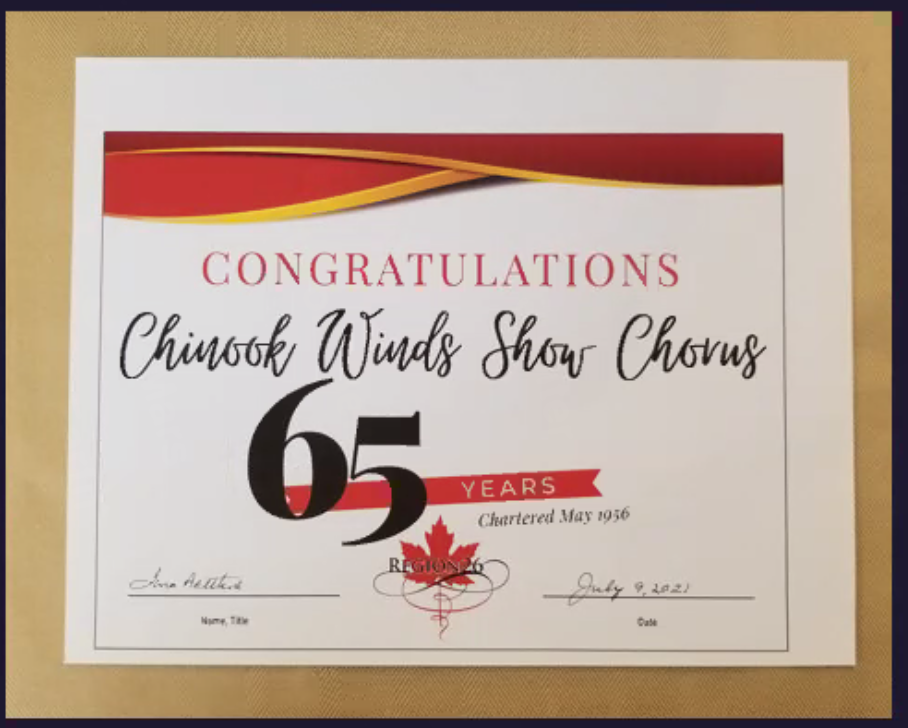 This is what our members have to say:
Cynthia (tenor) Merle (lead) Dorothy (baritone) Mary Lou (bass)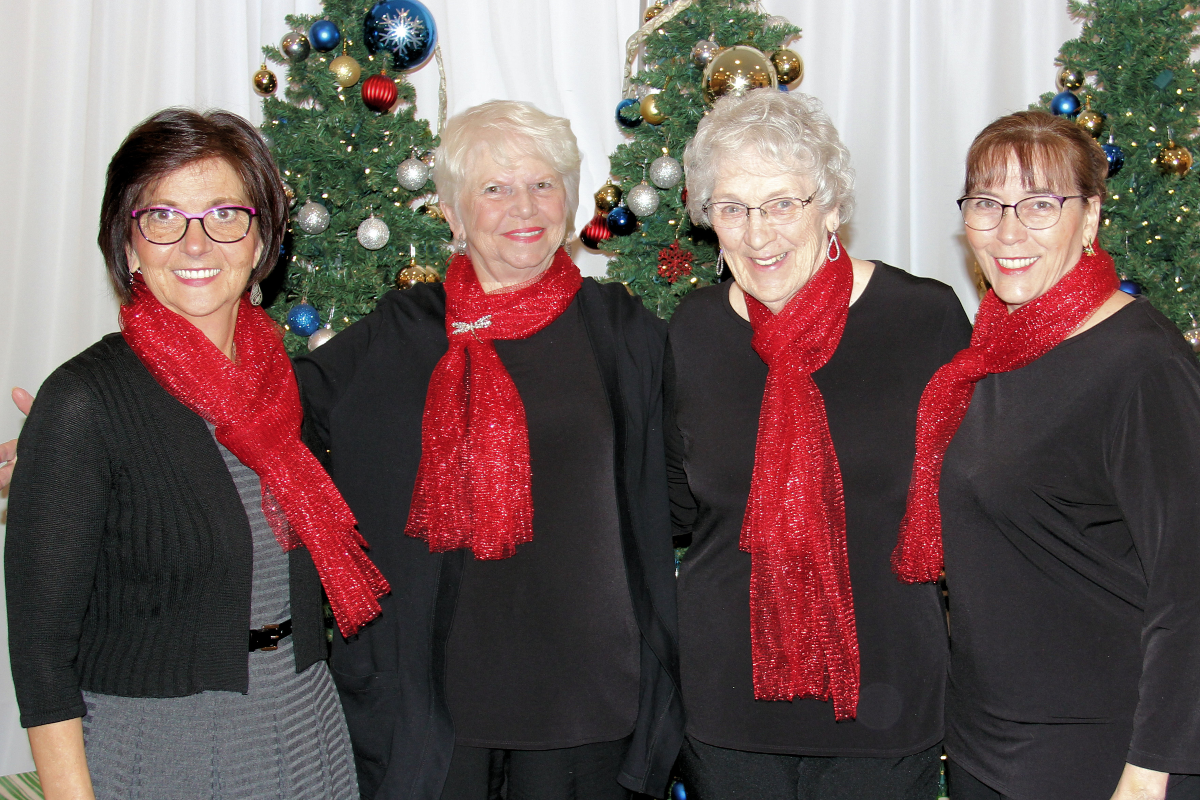 "ACADIA quartet loves to sing 4-part harmony. We have been singing and performing together for many years. We love the challenge of singing in a quartet."
---
This is what our members sound like:
https://m.youtube.com/watch?v=mCljEi_hRwA&feature=emb_title
"Words and Music by Roy Verges and Brett James // Arranged by Elaine Gain Audio/ Video Production by Jen Cooke"