No front page content has been created yet.
Rehearsals
**COVID-19**  We are currently rehearsing on Zoom.  Email us to request a link and join us at our next Zoom practice!  Do you love to sing?  We love to sing a capella harmony and barbershop, come join us (Chinook Winds Show Chorus) at this location when our regular rehearsal resume:  
134 Scarboro Avenue SW
Calgary, Alberta T3C 2H1
https://goo.gl/maps/67L64akpPTM2
Telephone: (403) 993-1124
E-mail: [email protected]
---
This is what our members have to say:
Cynthia (tenor) Merle (lead) Dorothy (baritone) Mary Lou (bass)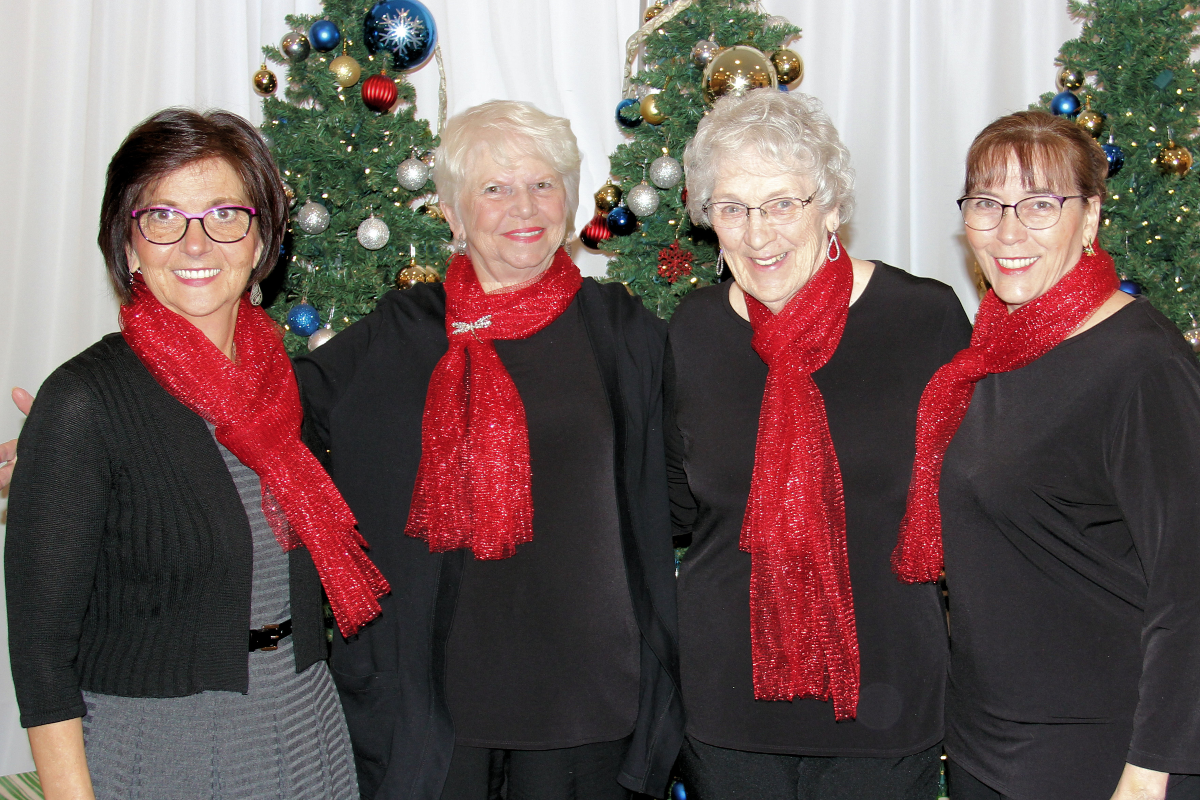 "ACADIA quartet loves to sing 4-part harmony. We have been singing and performing together for many years. We love the challenge of singing in a quartet."
 

 

 

"I don't sing because I'm happy; I'm happy because I sing." – William James

 "I love to sing in a chorus that provides women with an opportunity to grow personally and share together."

"Singing harmony together is wonderful!"

 

When I joined recently:


The music pulled me in, I loved the journey, I stayed for the friendships! Music fulfills me.  Thank YOU!! CWSC

I came to the chorus many years ago to learn how to sing four-part harmony,
and I have received so much more -- education, performing, and wonderful
friendships.  Chinook Winds Show Chorus brings me joy and is a major part of
my life.

Chinook Winds Show Chorus allows me to sing on stage with friends while wearing costumes, sequins and false eyelashes!

 

Chinook Winds brought out the musical talent  I had deep inside.  I have learnt a lot musically, in these last 3 years. Also, I have made some great friendships that I adore!