No front page content has been created yet.
Mission, Vision, Rehearsal Info
Our Mission: We are a caring, community-minded group of women singers, focused on the musical art form of four part A Capella harmony with each individual dedicated to chorus unity through education, competition and performance.
Our Vision:  Chinook Winds Show Chorus is a vivacious and dynamic team!  We celebrate our ongoing musical success achieved through the outstanding commitment of our brilliant members.
Our Core Values: Musicality/Harmony/Education/Commitment
**COVID-19**  We are currently rehearsing on Zoom.  Email us to request a link and join us at our next Zoom practice!  Do you love to sing?  We love to sing a capella harmony and barbershop, come join us (Chinook Winds Show Chorus) at this location when our regular rehearsal resume:  
134 Scarboro Avenue SW
Calgary, Alberta T3C 2H1
https://goo.gl/maps/67L64akpPTM2
Telephone: (403) 993-1124
E-mail: [email protected]
 

 

 

"I don't sing because I'm happy; I'm happy because I sing." – William James

 "I love to sing in a chorus that provides women with an opportunity to grow personally and share together."

"Singing harmony together is wonderful!"

 

When I joined recently:


The music pulled me in, I loved the journey, I stayed for the friendships! Music fulfills me.  Thank YOU!! CWSC

I came to the chorus many years ago to learn how to sing four-part harmony,
and I have received so much more -- education, performing, and wonderful
friendships.  Chinook Winds Show Chorus brings me joy and is a major part of
my life.

Chinook Winds Show Chorus allows me to sing on stage with friends while wearing costumes, sequins and false eyelashes!

 
 
 
 
---
This is what our members have to say:
Cynthia (tenor) Merle (lead) Dorothy (baritone) Mary Lou (bass)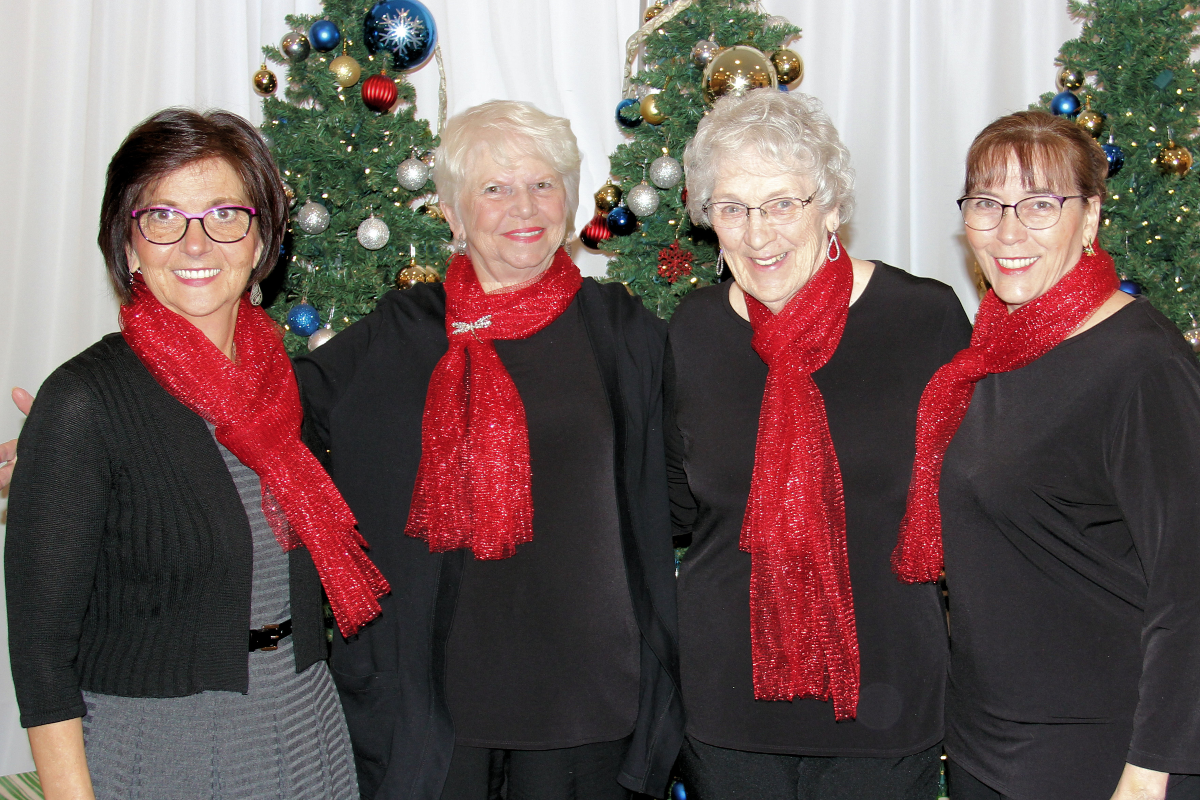 "ACADIA quartet loves to sing 4-part harmony. We have been singing and performing together for many years. We love the challenge of singing in a quartet."
---
This is what our members sound like:
https://m.youtube.com/watch?v=mCljEi_hRwA&feature=emb_title
"Words and Music by Roy Verges and Brett James // Arranged by Elaine Gain Audio/ Video Production by Jen Cooke"