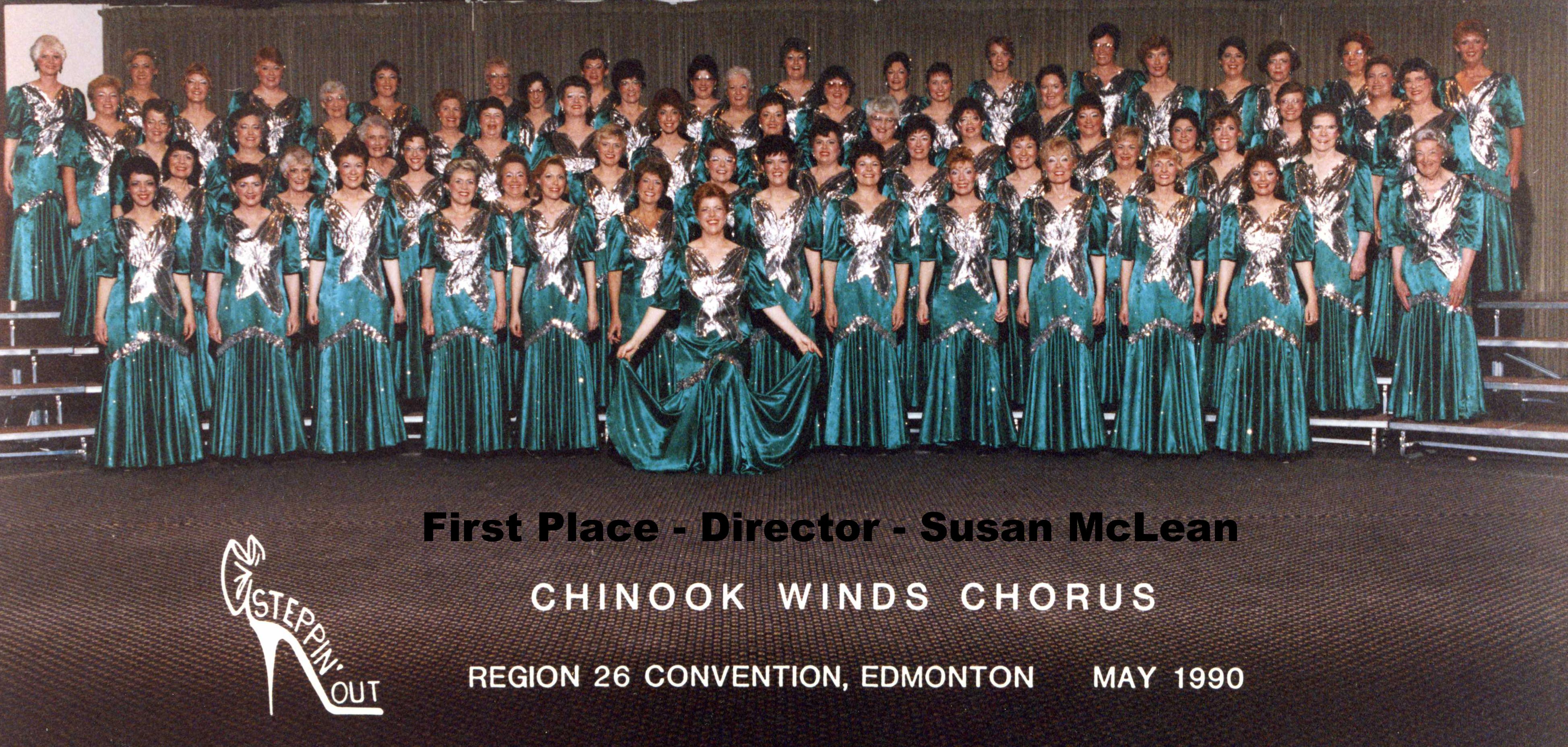 The Chinook Winds Show Chorus was Chartered in May 8 1956 as the Calgary Chapter of Sweet Adelines Inc.   It was first directed by Alan Fraser and had its first public performance at the Jubilee Auditorium Annual Carol Festival with a motto to Harmonize the World.
Twenty Five years later the Chinook Winds Chapter from Region #13, became proud members of the new Region #26 and supported it musically and personally.  On With the New.
The Chinook Winds Show Chorus is an award-winning group of singers from all walks of life that have one thing in common - we LOVE to SING!! We are comprised of women of various ages and experiences.  We all work together to achieve a common goal of making the best, most joyful sound possible! None of us are vocal professionals, and we are proud to support any newcomers in their pursuit of this great hobby of ours!
Today the Chinook Winds Show Chorus is "Singing in the Key of Joy"!
The evolution of our name:
 
1956: Calgary Chapter of Sweet Adelines Inc.
1961: Chinook Winds Chapter
2004: Chinook Winds Show Chorus

OUR NEXT EVENT
Our NEXT EVENT:
We are singing at the CORE Downtown Calgary Sunday 22 Dec 2019. 
We will start at 1pm at the BIG CHRISTMAS TREE.